LegalServer Feature
Integrated Mapping Tools
The advanced capabilities of LegalServer can extend into leveraging mapping, or GIS (Graphical Information System) technology.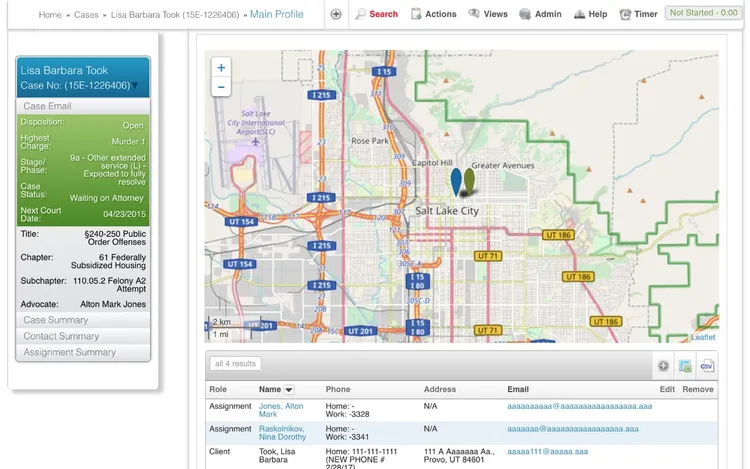 A geographic information system (GIS) is a framework for gathering, managing, and analyzing data. Rooted in the science of geography, GIS integrates many types of data. It analyzes spatial location and organizes layers of information into visualizations using maps and 3D scenes. ​With this unique capability, GIS reveals deeper insights into data, such as patterns, relationships, and situations—helping users make smarter decisions.
Report designers can generate maps within LegalServer reports to show the number and density of matching results. Visually map, for instance, the number of cases closed by congressional district and their relative concentration.
Validate address during intake with the US Postal Service Address Validation API
Set specific geopolitical boundaries (Shapefiles) such as Upper and Lower State, Congressional District, County, Census Tract, and Zip Code.
Report on specific geopolitical data