LegalServer Feature
Reports
By capturing only the data relevant to the organization, LegalServer has the ability to produce accurate and reliable metrics. Robust built-in reporting easily generates accurate reports and reliable metrics.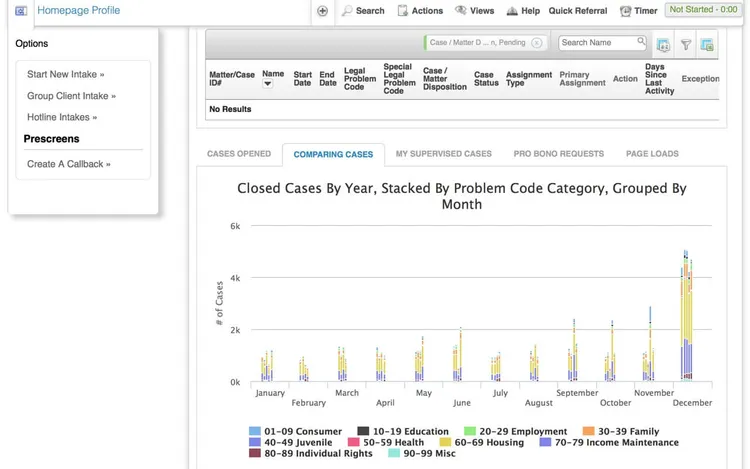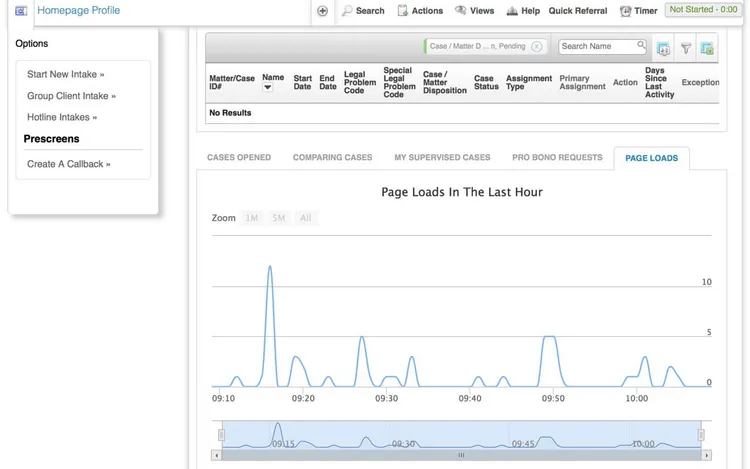 LegalServer provides configurable dashboards so staff can visually view important tasks, deadlines, assignments, and trends. Easily adjust filters on a report to view data in a variety of ways. Add fields or filters to a report in a point and click interface with visual feedback. Report builders, who need no specialized database knowledge to create reports for staff or managers, can decide what filters to make available.
Make more informed decisions faster
See where capacity to distribute cases, improving case loads for staff
Enhance visibility to meeting goals and objectives
Embed reports and graphs on user dashboards
Schedule certain reports to run automatically
Easy to use, configure and modify
Export to MS Excel
View reports as a pie chart, bar chart, and line graph
Data can be easily exported to a third party data visualization or BI tool utilizing the LegalServer Reports API
LegalServer helps us easily track the data we need to put together reports and highlight trends - allowing us to see what is working and where we can focus our energy to see greater impact.
The reporting engine built into LegalServer has made a big difference for us.