Product Feature
Customized Case Management
LegalServer is a configurable web-based platform that dynamically responds to the complex, rapidly changing challenges of providing quality, effective advocacy.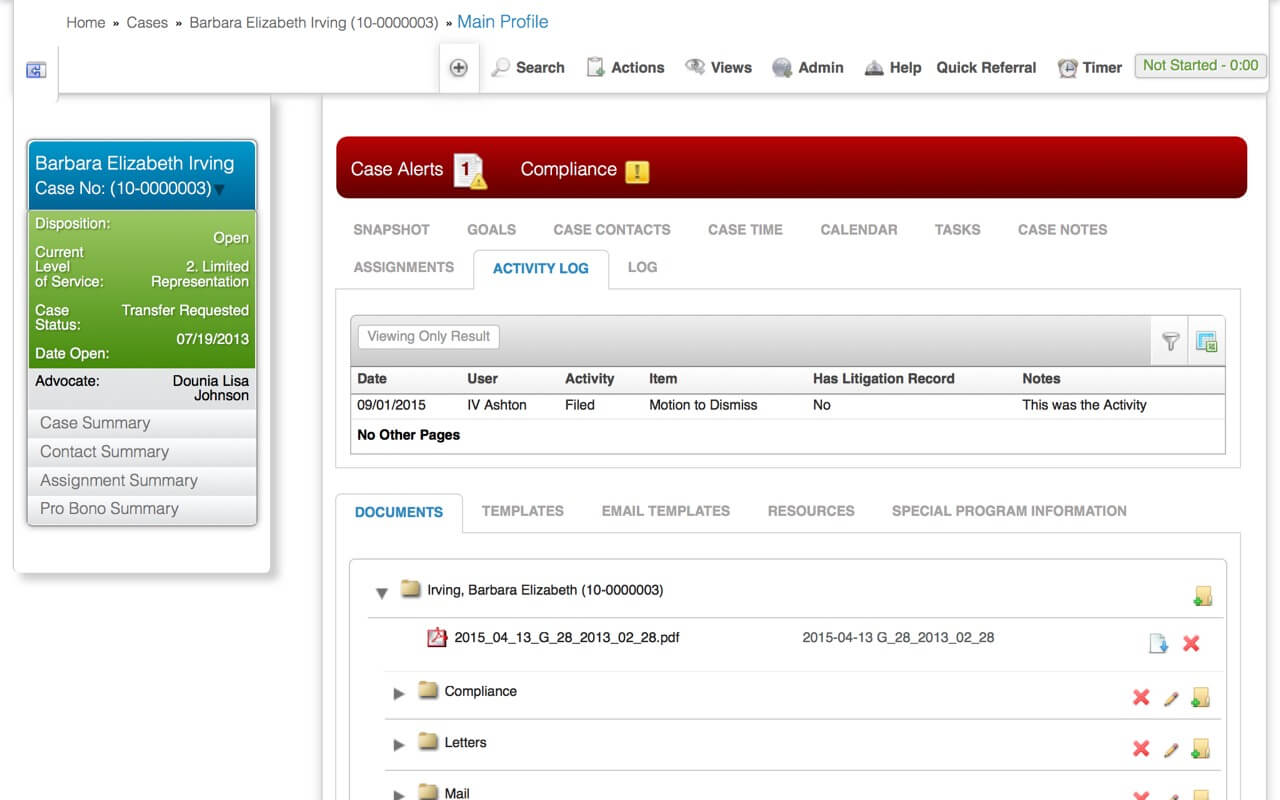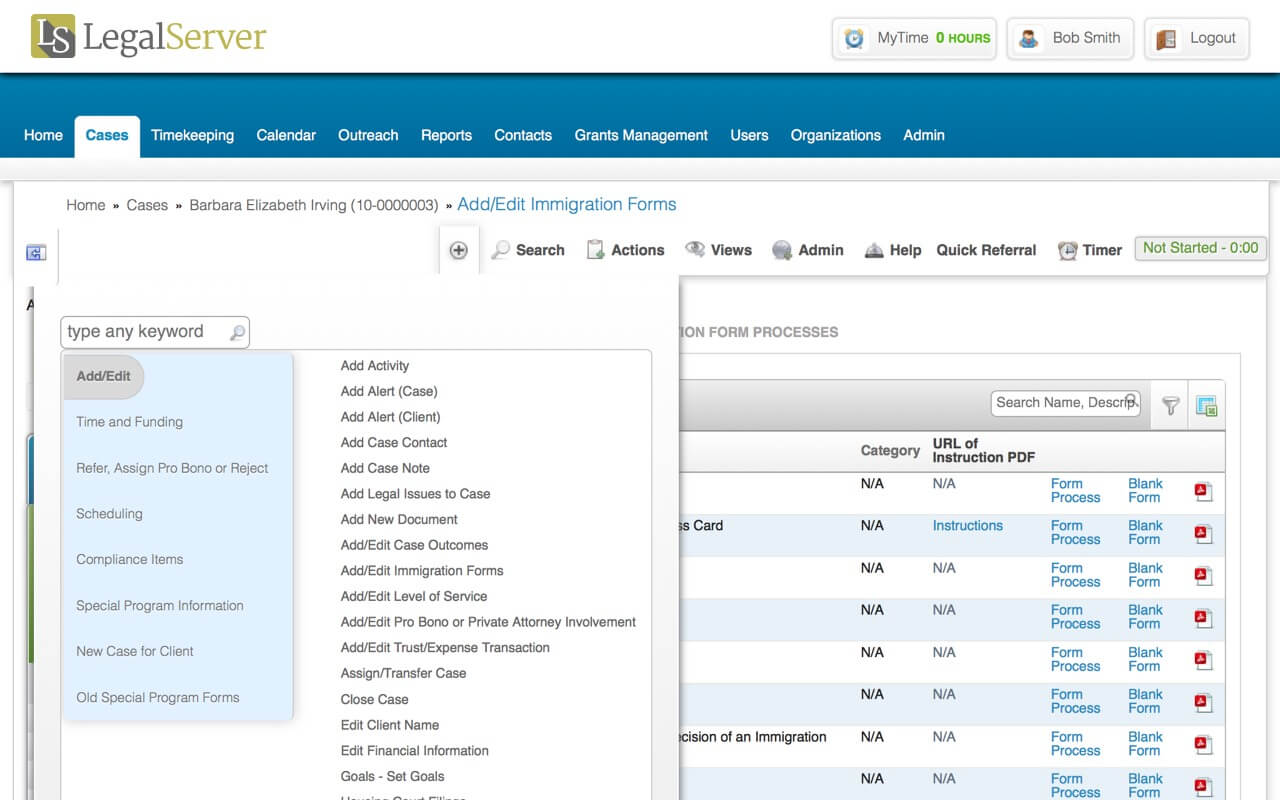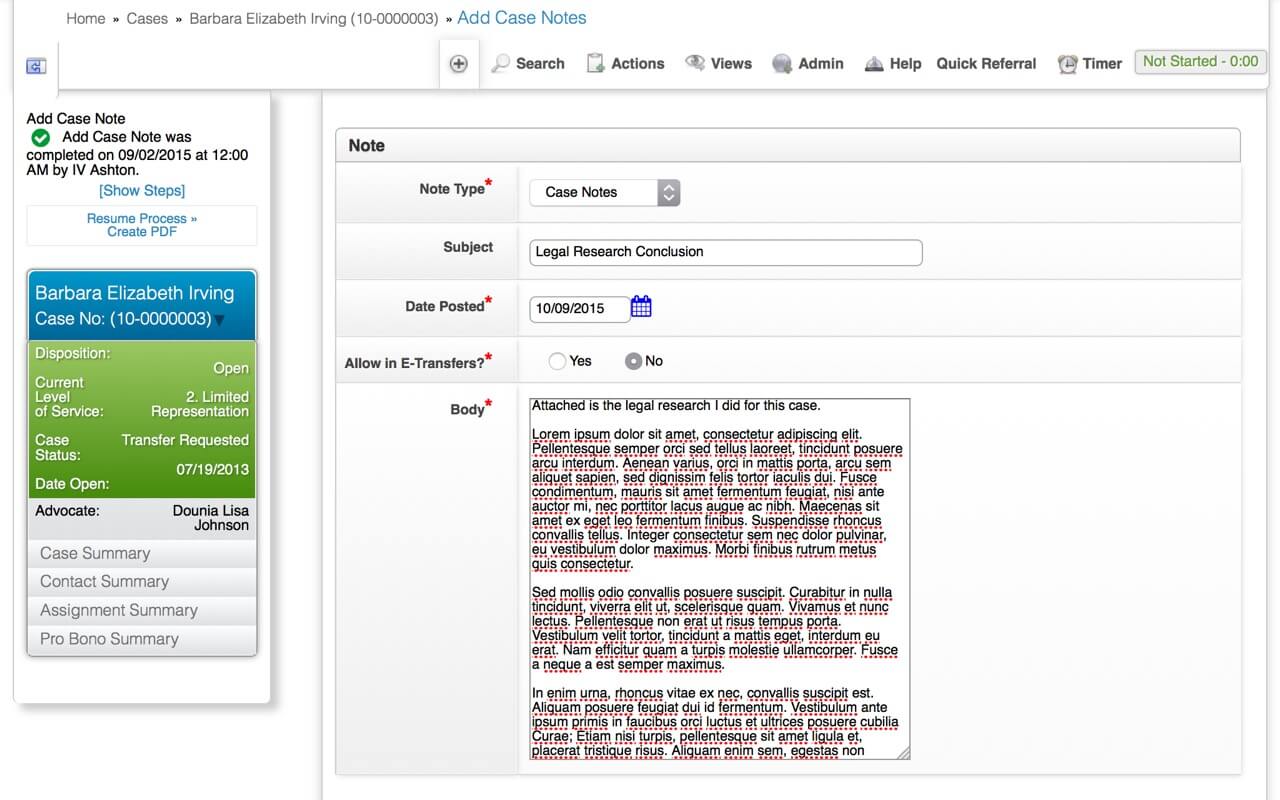 Whether it is collecting important case data, measuring goals, outcomes and financial benefits, or easily capturing emails, documents and case activities, LegalServer is a tool that helps advocates effectively manage their caseloads.
View case summary and case update notes in a user friendly format
Built-in reporting to graphically see any data entered in the system
Measure case outcomes and financial benefits
Automate workflow by utilizing activity presets to create events, tasks, deadlines and outcomes based on activity entry
Track level of service to better manage attorney workloads
Categorize cases by subject matter and easily assign cases
Easily view case notes, assignments and status
Easily store documents, video and audio files, e-transcipts, research and emails
Email to or from a case with a unique email assigned to each case
Access case information and documents regardless of location (in court, at home, in the office) and independent of device (phone, tablet, computer)
Configure to the way you need to operate, improving process
Legalserver's ease of use is impressive.
We've customized our Home Page for work groups to see specific information pertinent to their cases. Built-in reports are configured precisely to the data elements we need to provide funders, managers, and staff.