LegalServer Feature
Grants Management
LegalServer provides an extensive ability to manage grants and funders.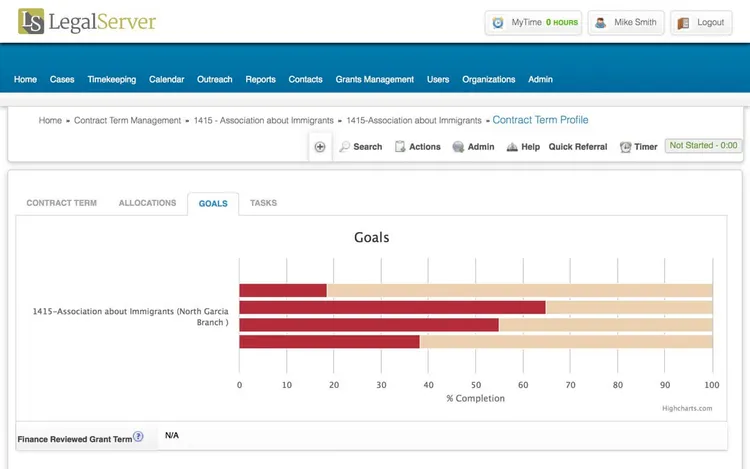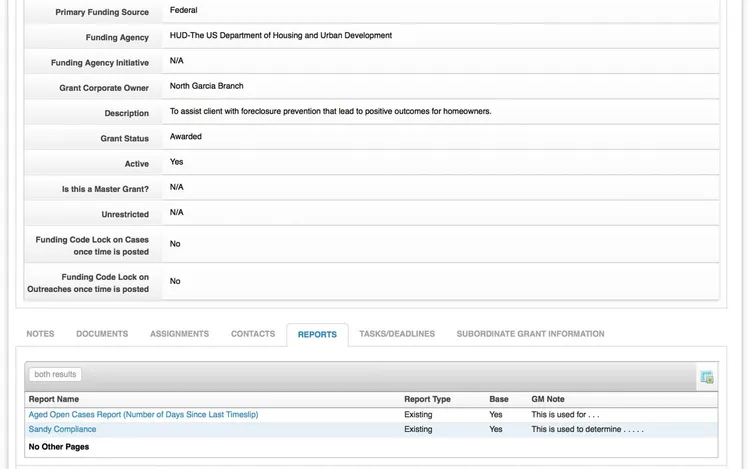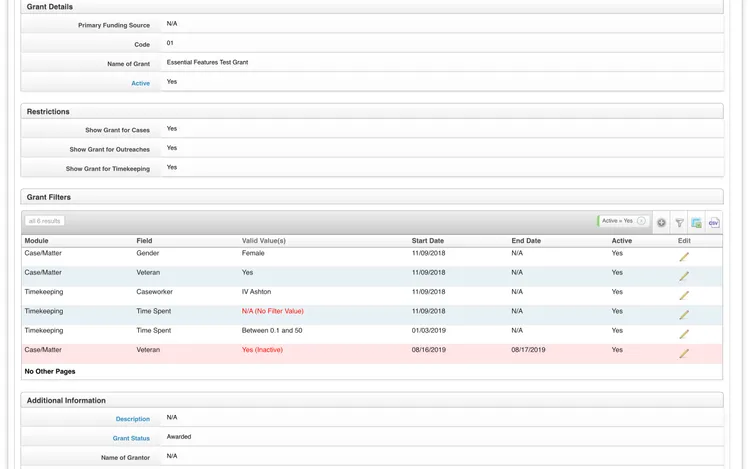 This LegalServer Grants Management module allows administrators to set grant requirements, which are then checked in the system prior to billing activity to that grant.
A ledger is also created for each grant, reporting all activity, dollar amount of each activity and the current balance of the account. Administrators may set and track monthly goals for a fund, and set alerts to warn them if the grant is reaching capacity.
Grant restrictions (case, time & outreach)
Grant allocations/billing to a grant
Grant manager/oversight
Grant matrix report
Standard and Advanced Grants Management offerings
Integration with external accounting packages
"LegalServer will make tracking data for grant reporting requirements much easier. By embedding the data we need to track into routine case management protocols, we will have clean, up-to-date data, and we can remove some of the burden from caseworkers of having to pause and gather information everytime a report is due."