LegalServer Feature
Administrative Tools
LegalServer provides a full suite of tools to administer or modify the system without needing any technical or development (coding) skills.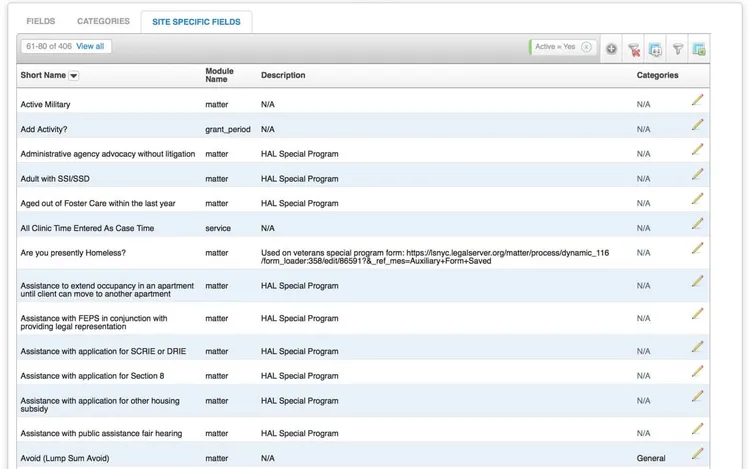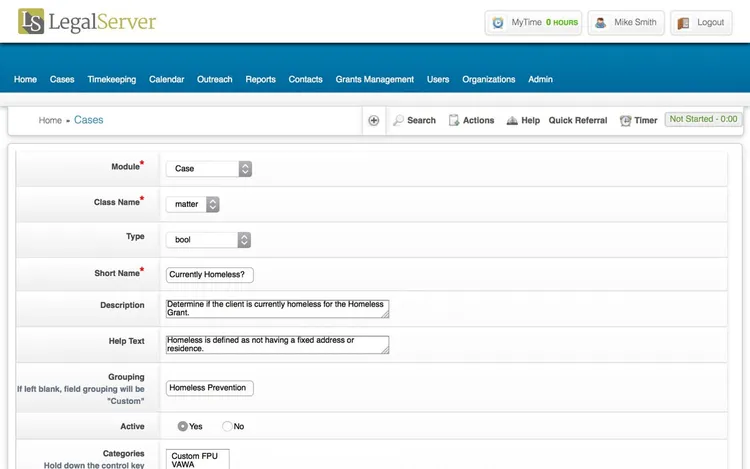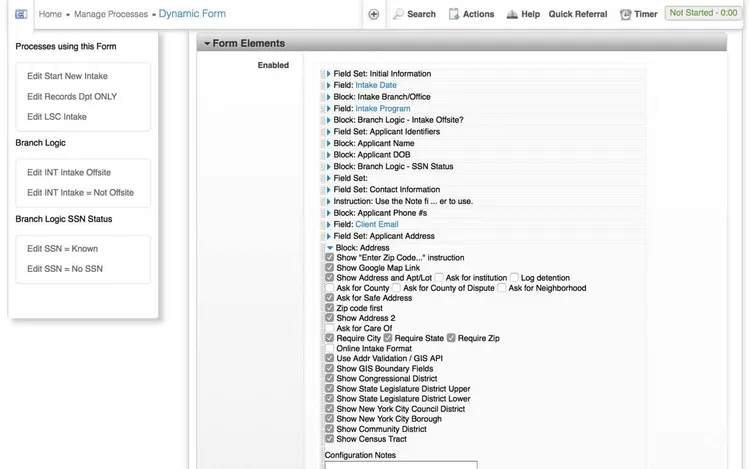 LegalServer provides a full suite of administrative tools to manage various aspects of the site. Administrators can control access such that a user, based on their role, will only see aspects of the site for which that role has the permissions to view and take action.
Administrators can create and modify workflows and business rules to automatically trigger events or actions based on user data entered.
Easily make site specific change
Centralize control for user requested updates
User management, including login privileges, office assignment, program assignment, roles & permissions and advocate types.
Customize page module layouts
Easily change/edit field headers and/or names
Create a new field for a given module
Define the field type (data, text, dropdown, etc.)
Customize page module layouts
Edit user help text
LegalServer is easy to administer and customize in-house to meet our specific needs. We easily onboard new users without heavy investments in training.
Being able to work on the back end ourselves when we need to change something and customize or update our database ourselves saves time and gives us more autonomy over our process.