Product Feature
Administrative Tools
LegalServer provides a full suite of administrative tools to manage users, including login privileges, office assignment, program assignment, roles & permissions and advocate types.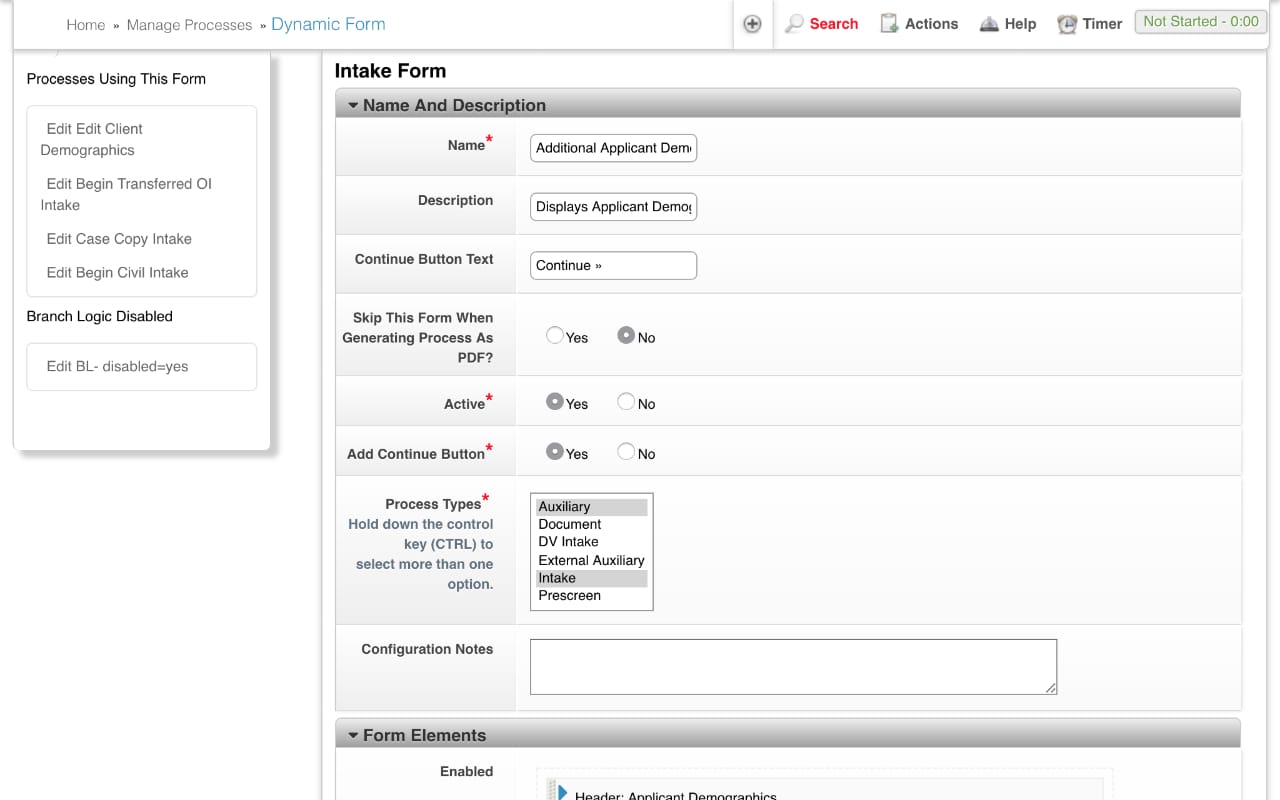 Additionally, allowed values for system drop-down menus (e.g., problem code, race/ethnicity, outcomes, etc.) may also be configured. Administrators also control specific qualification criteria used by the system. With the admin tools non-technical staff can easily create forms and use drop downs to select and/or drag & drop text fields, boxes, etc.; no in house technical or development (coding) skills are needed to administer or modify the system.
Easily make site specific changes
Centralize control for user requested updates
User management
Online administration
Change log
Administrator & user documentation
LegalServer is easy to administer and customize in-house to meet our specific needs. We easily onboard new users without heavy investments in training.
Staff productivity has increased, as they can complete processes much faster than before, because they spend less time troubleshooting or working with a slow database. Running reports is so much easier and faster.