GAR Self-Inspection Tool Helps Agencies Save Time Reporting to LSC
Civil Legal Aid agencies that have reporting requirements to LSC (Legal Services Corporation) have a lot of data to regularly submit. LegalServer automates much of the Grantee Activity Reports (GAR) process, saving advocates lots of time.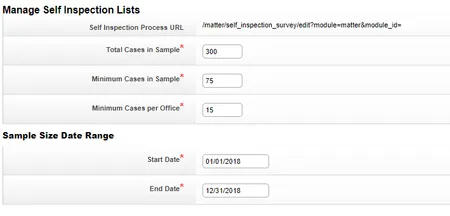 The GAR Self Inspection Tool generates a random list of cases as required by LSC for self-inspection, presents all the standard self-inspection questions with LSC's exact review prompts, and keeps track of which cases have been inspected by your staff.
Programs can record the results in LegalServer and then generate the needed "SI Form" report. In addition, the report and inspected cases/list are stored for historical use.
There's no cost for this feature, but it may need to be enabled by LegalServer staff - just file a Support Request (Help menu > Support Request) within the application, and our experts will help you out.