Case Management Software for Disability Rights in Colorado
The Colorado Cross-Disability Coalition (CCDC) advocates for social justice for people with all types of disabilities throughout the Centennial State. Working with individuals, service providers, businesses, and government agencies, CCDC ensures that people with disabilities have equal rights and equal access.
CCDC's work benefits all 500,000 disabled Colorado residents, plus their families and friends ("Cross-Disability" means we all work together - regardless of what our individual disabilities may be). But until recently, lackluster software was preventing their team of advocates from doing their best work.
Out with the Old
CCDC's legacy case management database was just a simple repository for client matter, and nothing else. Problems between the database and server often caused it to be "glitchy" (their words), and only a few folks could access it remotely. Oftentimes, users had to wait hours or even days for the system to come back online, losing precious time that should've been used to serve clients.
In with the New
To modernize their data processes, CCDC adopted LegalServer as its new case management system. Their legal advocates are now entering, tracking, and reporting on multiple crucial data points with ease.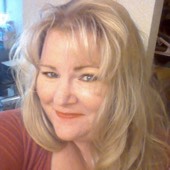 Consolidating and organizing data has been hugely beneficial, according to Shannon Secrest, Deputy Director at CCDC. "It's more efficient and simpler for our management team to access everything in one place," she says.
Getting acclimated to the new system was simple, thanks to LegalServer's Onboarding team. "Our onboarding specialist, Jillian, was amazing," Secrest notes. "She gave us a detailed outline of our weekly steps, walked us through our data migration to understand our needs, and was patient with our group of managers as we walked through each step."
With one integrated, tailored system to streamline their efforts, CCDC now has more time to advocate for a vulnerable population. That's great news for Colorado residents and people with disabilities everywhere.
Contact us to see how LegalServer can positively impact your organization.