Efficiency Gains for Michigan State Appellate Defender
The Michigan State Appellate Defender Office (SADO) is on a mission to fight injustice through access, advocacy, compassion, and education, by representing indigent people appealing their criminal convictions.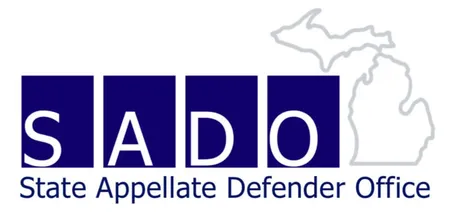 After outgrowing a home-grown database, SADO sought case management software to meet the unique needs of an appellate public defender's office - which they found in LegalServer.
Maximizing Impact with Limited Legal Resources
SADO staff utilizes LegalServer's user-specific dashboards to monitor and view important caseload information at a glance, while case credits (with weighting) measure attorney caseloads to ensure effective representation.
Each case type has a weight assigned, which is the total credits associated with the case. While keeping an eye on attorney caseload, SADO can determine who has capacity to take on more cases in a particular area, evaluating a roster of available attorneys, their level of expertise, and case credit indicator.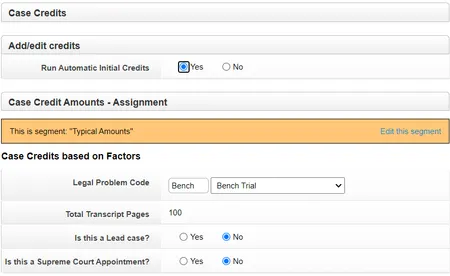 Case credits are based on appeal type - such as jury trial appeal, interlocutory appeal, or plea appeal - coupled with transcript length. After the initial case credit is calculated (automated within LegalServer), SADO adds additional credits as the case progresses based on complex events, like evidentiary hearings, resentencing hearings, and Supreme Court oral arguments.
Saving Time for Time-Strapped Public Defenders
According to SADO, LegalServer provides time savings in several ways, including:
The case intake process is faster and there are less errors in data entry.
The case closing process takes less time, and because the task is far less tedious than before, more cases are being closed.
Everyone can assign tasks through LegalServer. The user who assigned the task can quickly see if the task is completed.
Integration with SharePoint provides easy cloud-based access to case files while working within LegalServer.
Along with saving time, number crunching is another big benefit. "Reporting and data analytics are vastly improved with LegalServer," says SADO's Office Administrator, Wendy Dealca. "The report/analytics ability is endless with greatly improved visibility. One dashboard that we're working on is an Annual Report view that will show snapshots of all the data we'd typically include in an Annual Report, updated in real-time."
"Visualizing data wasn't possible with the old system, but now it is with LegalServer," says Dealca.
Easy Onboarding
"I felt the onboarding process was critical," Dealca says. "The configuration/customization time we had with a LegalServer Specialist made a big difference building out the site to our specifications. We leveraged the process and expertise of the LegalServer staff to help build out some pretty complicated/unique things that are now easy to use."
LegalServer has vastly improved SADO's case management environment with a system unique to the needs of an appellate public defender's office, providing each lawyer the chance to give every client the time and effort deserved for effective representation.
If your public defender office is interested in learning more, contact us today.