Statewide Case Management Software for Nevada's Indigent Defenders
With a population of over three million, those living in the state of Nevada reside in a vast geography of over 110,000 square miles covering 17 counties, most of which are rural. After Clark and Washoe County, the remaining 15 counties range in population from about 1,000 to nearly 70,000 residents.
In 2019, the Department of Indigent Defense Services (DIDS) was created to help counties across the state of Nevada develop quality, equitable, and sustainable indigent defense systems that strengthen local communities and meet or exceed the state and federal guarantees defending liberty, honor, and constitutional rights.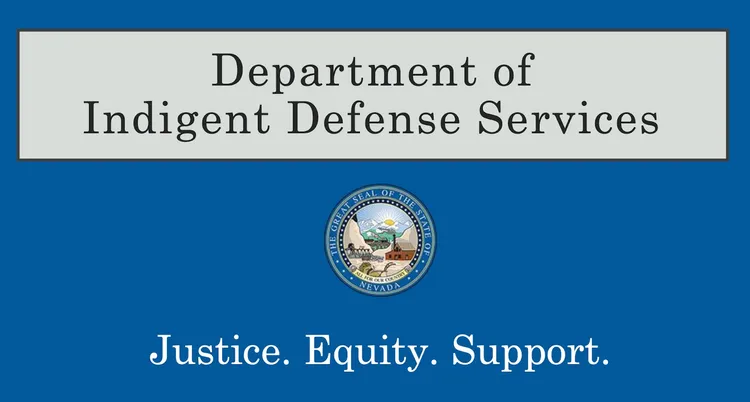 The goals of DIDS include ensuring effective indigent defense is provided. The agency supports the counties where needed with regular education, training, and other defense-specific resources, including experts, investigators, and social workers. One of the mandates for DIDS is uniform state-wide reporting.
Addressing the Need for Statewide Case Management
Prior to 2021, none of the Nevada counties had good records of indigent defense caseloads or costs. With no system to track work or have visibility into case loads, it was difficult to determine where a public defense attorney was being overworked.
Since adopting LegalServer as a statewide case management system in 2021, however, things have changed dramatically.

LegalServer is built to help public defenders streamline and organize work while providing real-time reporting to continually improve processes. "This allows DIDS to fulfill its mission in a number of ways, including identifying which specific attorneys are likely overworked," says DIDS Deputy Director Thomas Qualls. "The reports also allow us to take real-time snapshots of any County or individual office to better understand the types and complexities of cases being handled at any given moment."
Efficient Resource Allocation
DIDS now has visibility into what counties various private & contract attorneys handle, providing insights into potential caseload issues. Plus, private & contract attorneys are able to login to LegalServer from anywhere with an internet connection, including their phone or a tablet in court, and view only the cases they are assigned to, ensuring the privacy and confidentiality of each defendant.
"LegalServer informs not only our allocation of resources, but helps us to plan and facilitate appropriate training," Qualls concludes.
DIDS continues to look for new ways to improve, most recently working to create a pipeline program through the Boyd School of Law at UNLV to bring more qualified indigent defense attorneys into the rural areas.
DIDS supports a resilient statewide network of effective indigent defense providers with data mined from LegalServer. Book a demo today to see how we can help your public defender's office or statewide network.