LegalServer Feature
Texting and Email
LegalServer provides a number of built-in communication tools such as email, text messaging, and internal private web-messaging.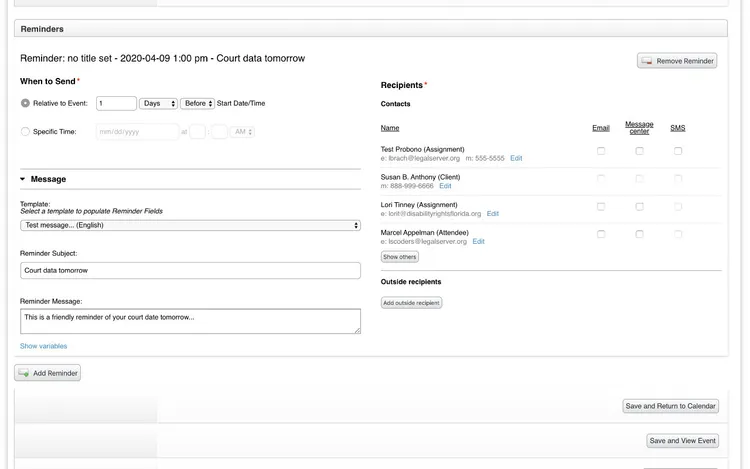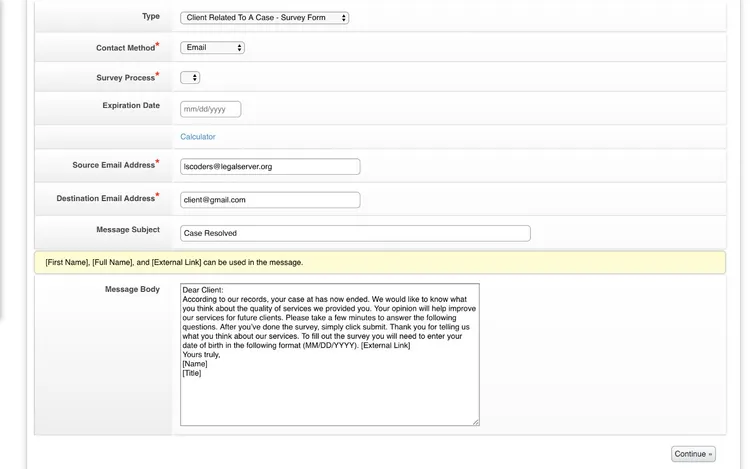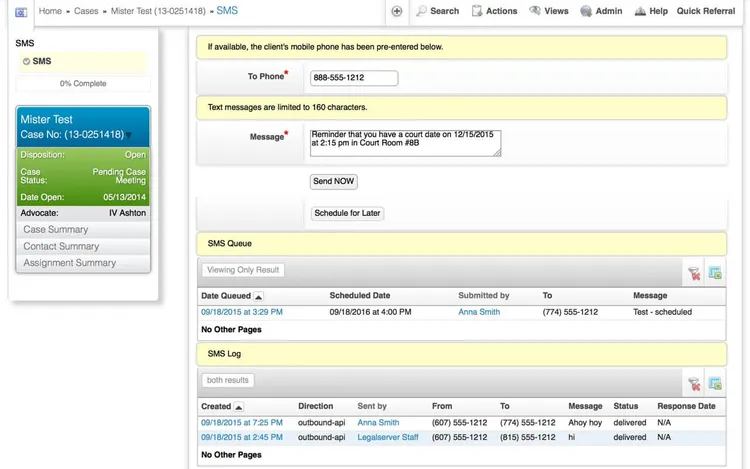 Multiple communication methods save significant time in client communication. For example, users can create External Forms to be completed by a client who receives a link to the form by email, or SMS. Data collected on the external form is saved to the case it was sent from.
Each new case number automatically comes with it's own unique email address once created
Automatically see email and text messages in the case notes
Set court date reminders to be sent via email and/or text
Correspond and collect client updates quickly via remote communication
Multimedia Messaging Service (MMS) to send pictures and documents via smartphone
Utilize one cellular number for all users via LegalServer integration with Twilio
Clients can take pictures of documents with a smartphone and send it to us in a text message. This feature removes a significant barrier and makes access to justice easier.
The SMS Text Module and the External Forms Module have proven to be incredibly useful.