LegalServer Feature
Contract Attorney Case Management
Contract attorney case management software from LegalServer simplifies interaction with outside counsel and private assigned counsel.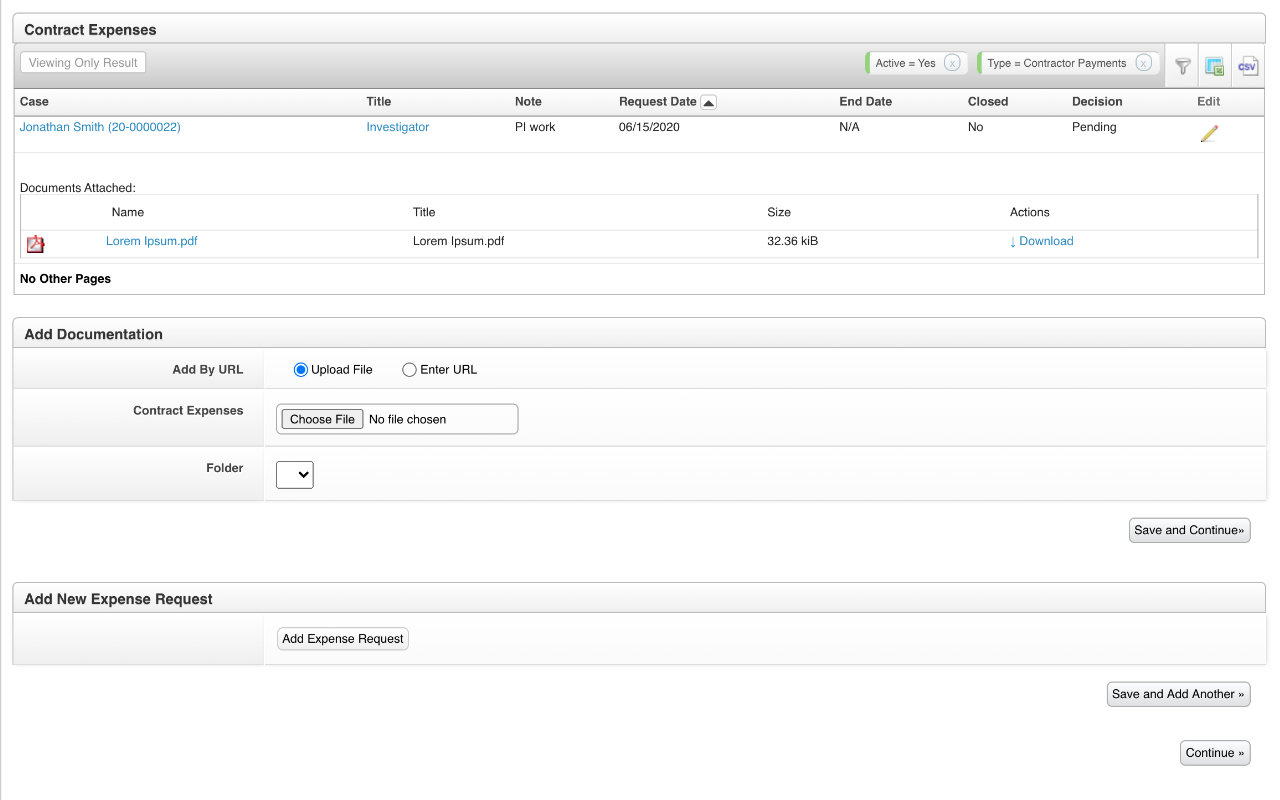 Also referred to as Managed Assigned Counsel, Outside Counsel, Appointed Counsel, Private Assigned Counsel, or Panel Attorney, LegalServer provides a comprehensive set of tools to manage activities, time and expenses with contract/private attorneys, third party investigators and experts.
Manage important information about each contract attorney or outside expert, including the types of cases handled, number of cases taken, cases open, time spent, billing and communications.
Leverage the robust built-in reporting to get real time views into contract attorney activity. With role based permissions controlled by the organization, a contract attorney can use the system as their own CMS if needed, only seeing the cases they are assigned.
Contract attorney case integration
Create contractors (both organizations and individuals)
Identify attributes of contractors such as subject matter expertise, languages spoken (interpretation) as well as languages written (translation)
Assign contractors to a case
Create work orders
Create products and services, including fee structure
Identify contractors with specific products and services, including contractor fee structures (if different than standard fees)
Contract attorney timekeeping
Create billing transactions (e.g., time spent, pages translated, etc)
Create vouchers per case
Create invoices
Track and pay invoices
Budget allocations
Work order allocations
Track total budget allocation per case, total invoiced per case, total budget allocation remaining per case
Built-in reporting with real-time display of any metrics the system is capturing
With Outside Counsel management, enhanced reporting, mobile support, and ease of use, the Lubbock Private Defenders Office is thriving with LegalServer.
"LegalServer allowed for our site to be highly customized to our specific needs relative to a managed assigned counsel office."