LegalServer Feature
Document Management
LegalServer allows users to easily upload, search and view various file types.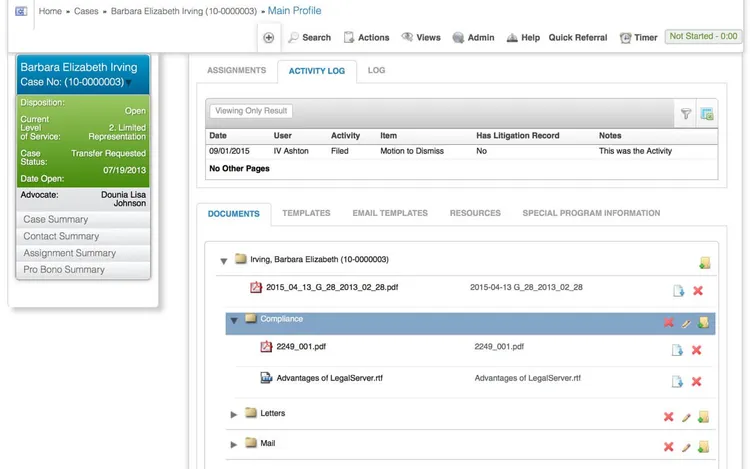 Besides documents, users can upload other types of files like PDFs, spreadsheets, images, sound files, video files, etc. Forms, templates and standard documents can be created and saved. Document templates can be created with Microsoft Word and downloaded to pull case information into pre-mapped configured fields.
Centralized document management
Easily attach emails and documents to a case
Customized folder and sub-folder structure
Built-in document templating
Email templates
Immigration forms
Document packet generation
Integrate with third party document management systems
LegalServer makes it easy to see and find the documents relevant to a case and open them right from Legalserver to make any edits.
LegalServer document templates let us generate automated documents that populate with the client's name, address, and other information, so sending letters is easy and quick.