Using LegalServer in a Medical-Legal Partnership (MLP) Setting
Medical-Legal Partnerships across the country are using LegalServer to manage their cases. However, not all of these organizations are aware of all the features that apply to them.
To address this issue, LegalServer recently recorded a community call with several MLP clients to discuss the features that apply to Medical-Legal Partnerships, and to allow users to brainstorm new ideas for additional features. The session was very valuable for LegalServer administrators, MLP attorneys and paralegals, and anyone else who is involved in MLPs, including with grant writing and reporting. View the video call below.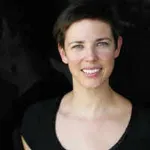 How LegalServer Helps Medical-Legal Partnerships
Key LegalServer functions that apply specifically to MLPs include:
Recording referrals from healthcare partners, using Prescreens and Callbacks
Using branch logic to ask MLP questions during intake
Adding and updating MLP information during a case
Viewing MLP info on special MLP tabs in a Case Profile View
Collecting MLP information on case closure
Tracking MLP Consults & Referrals
Running reports with MLP-specific information
More Resources for MLPs
You can download a full configuration guide for Medical-Legal Partnerships from the National Center for Medical Legal Partnership.
Want to learn more about how LegalServer impacts Medical-Legal Partnerships? Contact us to setup a demo.