LegalServer Training Returns to Puerto Rico This Spring
Following in the footsteps of last year's successful event, the LegalServer community will return to Puerto Rico for two days of hands-on training and collaboration. Both beginner and advanced administrators and users will receive instruction from LegalServer experts, and have a chance to network with the legal aid community.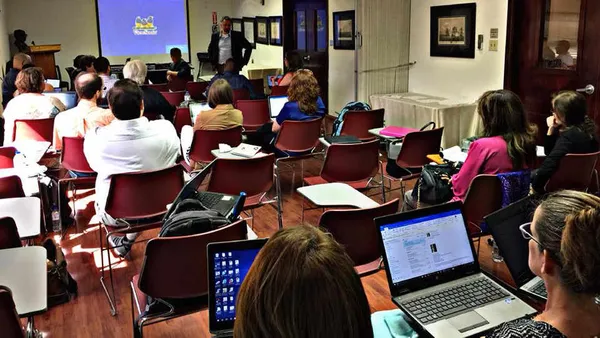 The event is limited to 50 participants, so please register today!
When & Where
Dates
Thursday, April 4, and Friday, April 5, 2019
Location
The Bar Association of Puerto Rico (Colegio de Abogados de Puerto Rico) 808 Avenida Ponce de Leon, San Juan, Puerto Rico
Lodging - Reserve Now
Attendees are responsible for their own lodging. There are many hotels within walking distance of the venue in the Miramar section of San Juan. For the most economical options, travelers may stay anywhere within rideshare distance of The Bar Association of Puerto Rico - including out by the airport.
Here is an example hotel search on Google or on Expedia. We suggest arriving on Wednesday, April 3 and departing on Saturday, April 6.
Flights are Reasonably Priced
Puerto Rico is a great destination, but not an expensive flight.
For many, flights to San Juan are very comparable to or cheaper than flying elsewhere in the United States. If you receive pushback over the perceived "extra" cost, you may want to present a comparison of the fees to fly Puerto Rico vs. other U.S. destinations.
Training Agenda
We plan to run multiple rooms simultaneously, similar to the fall 2018 Chicago training, so this event is appropriate for both new and experienced LegalServer administrators.
A draft agenda will be circulated February 18, 2019. We will describe new and released tools, and have hands-on training and problem solving sessions. The following topics (and more) are likely:
Introduction to Reporting
Advanced Reporting Workshop
Pro Bono Tools
Online Intake and Multi-Program Online Intake
Branch Logic Workshop
New and Upcoming Features
Using APIs Workshop
We hope to see you there!